Up on the blog this week, I am taking a step back from discussing Interior Design in Philadelphia to feature the annual Valentine's Day Gift Guide.  This list is perfect for your girlfriend, boyfriend, wife, husband, mom, #1 gal pal or maybe even yourself!  It is full of thoughtful and romantic gift ideas that will make him or her feel the love on Valentine's Day and beyond. Some are more practical, and others are more romantic, but all of these gifts will come straight from the heart, especially if you take the more personalized route. Either way, take a browse through my favorite finds, and then pour yourself a nice glass of Cabernet because you're about to nail this romance thing.  Don't worry though, we will be back next week with our regularly scheduled Interior Design discussion.
FLOWERS
Flowers are hardly a cliché to the flower lover.  The Sabine arrangement from Olive and Cocoa is simply jubilant. Sunny citrus-hued buds and a verdant ti leaf instill a sense of energy while harmonizing with deep crimson, magenta, and amethyst blooms. Artfully presented in a dark stained wood box.  She will love this.
PURCHASE HERE
ROMANTIC GIFTS
A statement of love, these delicate drop earrings catch the light at every angle.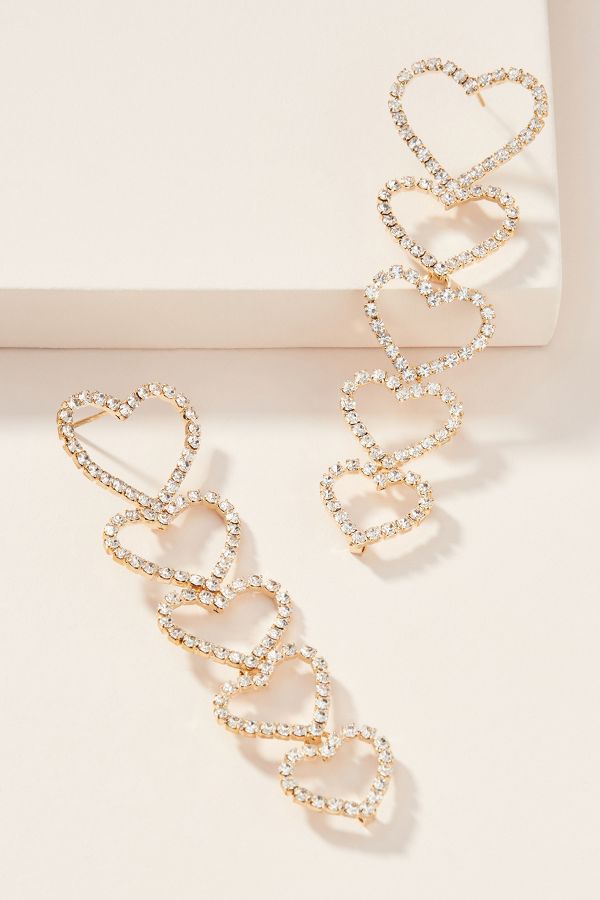 PURCHASE HERE
Finger-less gloves are in—and cozier than ever. Luxuriously soft charcoal grey cashmere is decorated with a deep red heart, making texting a breeze while keeping hands warm on cold winter days. Gloves are women's one size fits most and arrive gift wrapped in a hand crafted wood crate with ribbon.
PURCHASE HERE
You knew I couldn't resist putting a few interior design items on the list.  Up first are these coupe glasses from Anthropologie (available in the Philadelphia store).  Absolutely stunning.  She will jump at the chance to host the next get together with these.  Gold dancing florals and interlaced vines add ornate visual interest to this elegant glassware.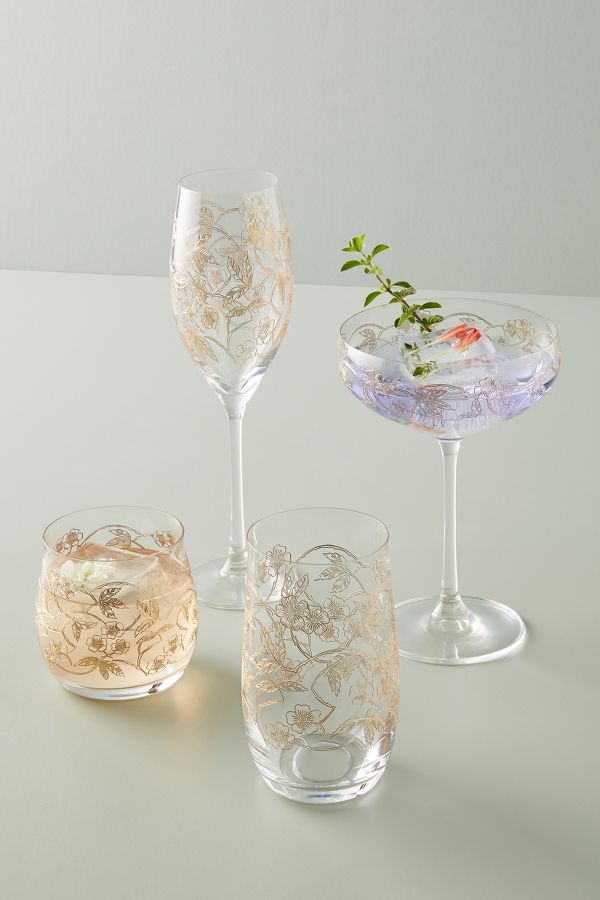 PURCHASE HERE
THE COZY GIFT
For the woman with cold feet.  These are one of my favorite gifts on this list for a reason. But don't just take my word for it: Oprah also called these slippers one of her "Favorite Things" for 2019!
PURCHASE HERE
WELLNESS LOVERS
Virgin coconut oil and delicately floral Moroccan rose petals subtly scent and fully moisturize your skin as exfoliating sugar crystals smooth and soften. Shea butter and meadow foam-seed oil plump and hydrate; rose clay and rose oils refine and treat—pure heaven.  Founded by a husband and wife duo in their Seattle kitchen, Herbivore aims to make daily beauty rituals enjoyable and rejuvenating. Using raw ingredients like French pink clay, Brazilian gemstones, and Moroccan rose, each soak, mist, and mask in this therapeutic collection is thoughtfully blended from scratch.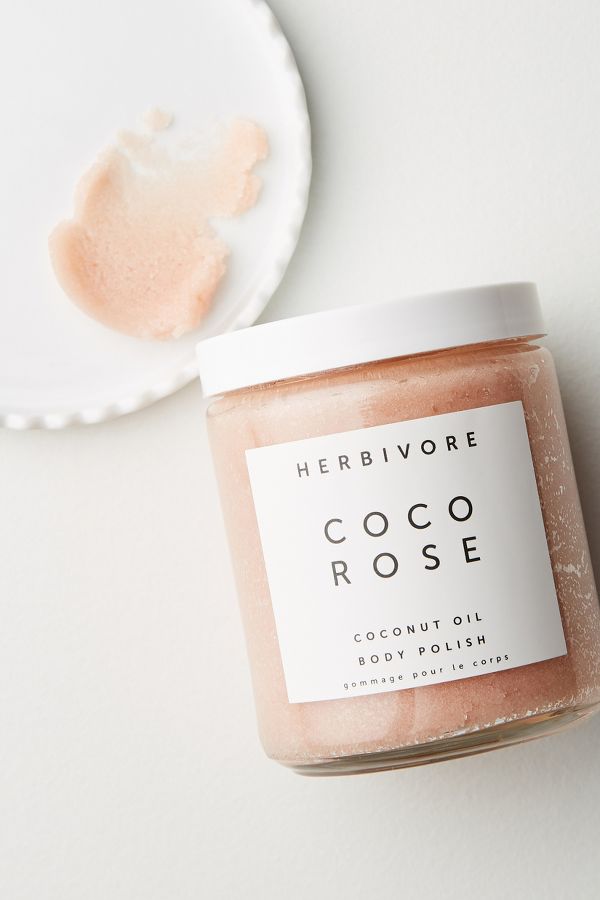 PURCHASE HERE
Give her a little sparkle.  Luxuriously fragranced and formulated with light-catching shimmer, this body mist brings a festive, party-ready touch to any ensemble. Simply spritz onto your shoulders, collarbone, or anywhere that needs a little extra sparkle.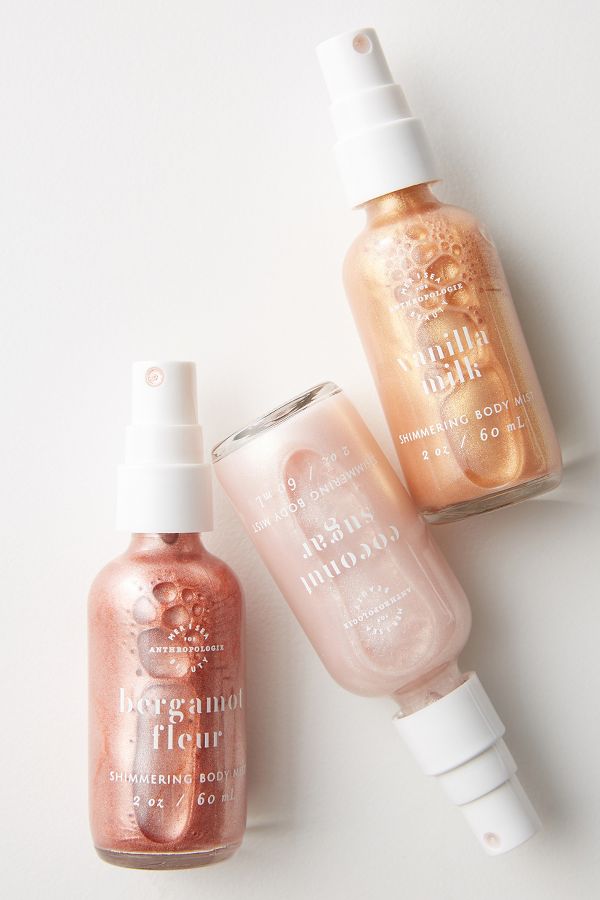 PURCHASE HERE
Nothing says "I love you" more than a wellness gift she deserves and actually wants to use. These collagen patches are made with 24K gold and will give her under eyes some much needed love.  One of my personal favorites!
PURCHASE HERE
For kissable lips she will love this citrusy, super moisturizing tinted lip/cheek balm delivers all the cushy hydration of the original No. 1 Balm, with the addition of the most flattering-to-all-skin-types sheer pigment out there. Period. It's the sort of your-lips-but-better color that brightens up your whole face yet doesn't read as "lipstick" or even "gloss"—just all-natural prettiness, pure and simple. Bonus: The stick fits the shape of your lips perfectly, so it feels especially fantastic going on.
PURCHASE HERE
GIRL SQUAD
It doesn't matter if she's happily settled down or killing it solo, your #1 gal pal always deserve a little extra love. Don't forget to make her feel special this Valentine's Day too, whether that's baking her something sweet, sending her a hilarious V-Day meme, or gifting her a special Valentine's Day gift.  Here are some of my favorites!
These adorable tumblers come in six designs with a colored straw and her name on it. You can even choose between 36 gorgeous fonts.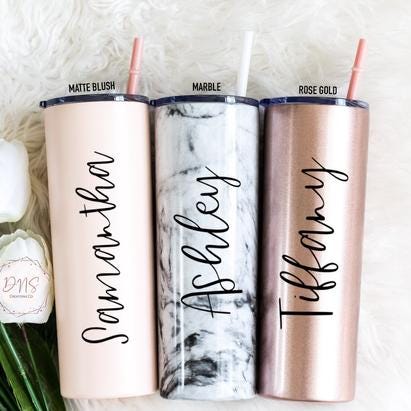 PURCHASE HERE
Write a heartfelt message, inside joke, or punny Valentine caption on this letter board that totally matches her aesthetic.
PURCHASE HERE
Lean into the clichés of the holiday by gifting your special lady this jar of 18 mini heart-shaped soaps, complete with phrases like "miss you" and "you rock." Or if you have a few people on your list, divide the candy-colored soaps among your friends for an easy, affordable gift.
PURCHASE HERE
Another interior design inspired gift idea.  Featuring a charming hand-painted design, these monogram hooks bring a personalized touch to wall storage.  If you live here in Philadelphia, you can find them at the Anthropologie.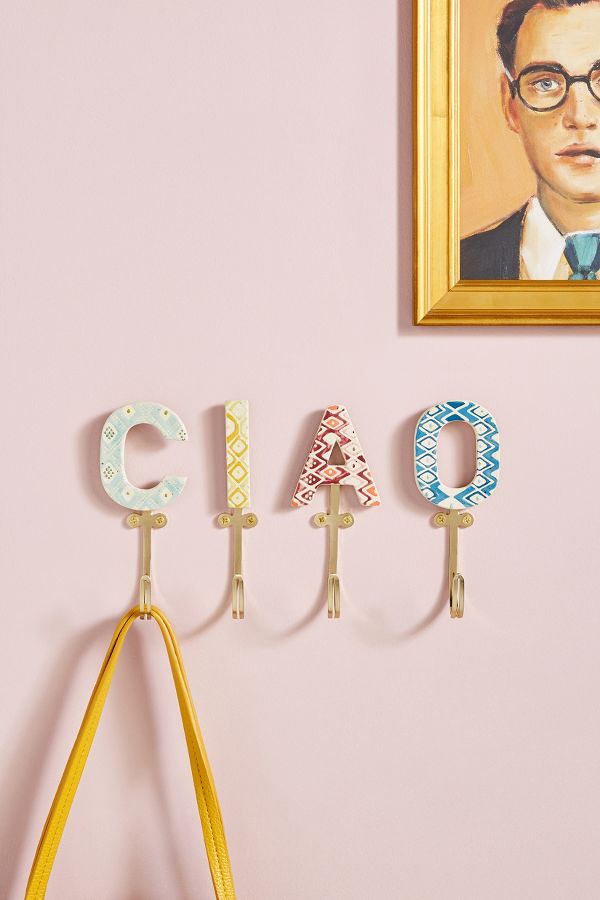 PURCHASE HERE
FOR THE GUYS IN YOUR LIFE
Even if gift-giving is your love language, finding the perfect Valentine's Day gift for the guy in your life isn't easy. The challenge: You want something as sweet and heartfelt as your love, but still something he'll find practical enough for day-to-day life.
Since he loved his Christmas gift so much (AirPods!), give him this monogrammed leather case to make sure they stay in tip-top shape. It even comes with a clip, so he can easily attach his case to a keychain, zipper, or belt loop.
PURCHASE HERE
Fleece-lined leather gloves are one of the easiest ways for him to stay stylish and warm during the wintertime. Best of all: These Amazon best-sellers are also touchscreen-compatible.  Now there's no excuse for him not texting you back!
PURCHASE HERE
Women get lingerie, men get boxers!  Men's underwear can either be crowding or an all-out free-for-all affair. Neither ends up being too comfortable, but Saxx is out to change that.  Designed to keep things in place, but not too firmly, the Ballpark Pouch is designed to reduce chaffing and perspiration while increasing breath-ability.  Men are raving about the comfort so go ahead and make your man stylish and comfortable.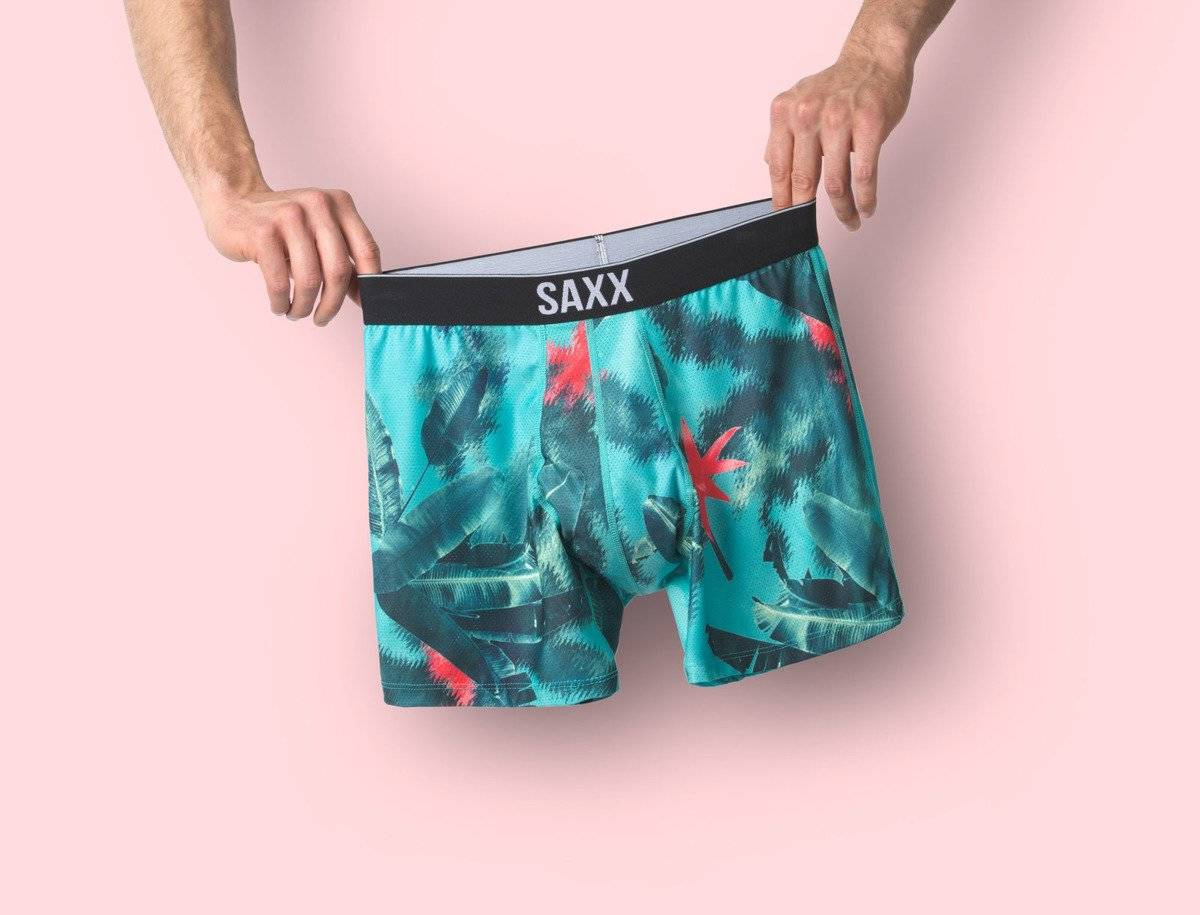 PURCHASE HERE
THE PERSONALIZED GIFT
What a unique way to celebrate the special person in your life.  Perfect gift for boyfriends, girlfriends, and partners!  Each mountain design includes a location the couple met, vacationed, got engaged or any place of significance, reproduced from an extensive archive of maps.  Customize with any city and text to make this unique.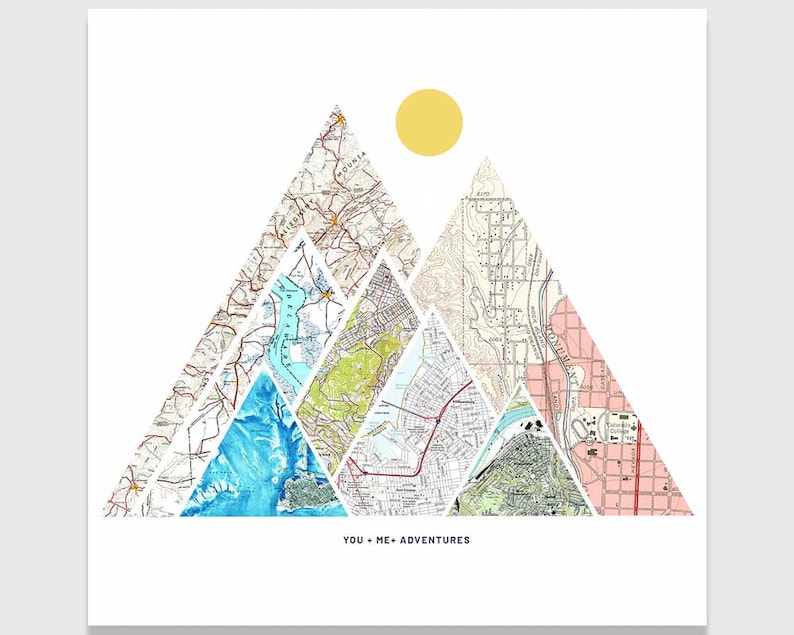 PURCHASE HERE
I love these adorable couple mugs.  Perfect for the guy in your life that you live separately from.  He will think of you every time he uses it for his morning coffee and vice versa!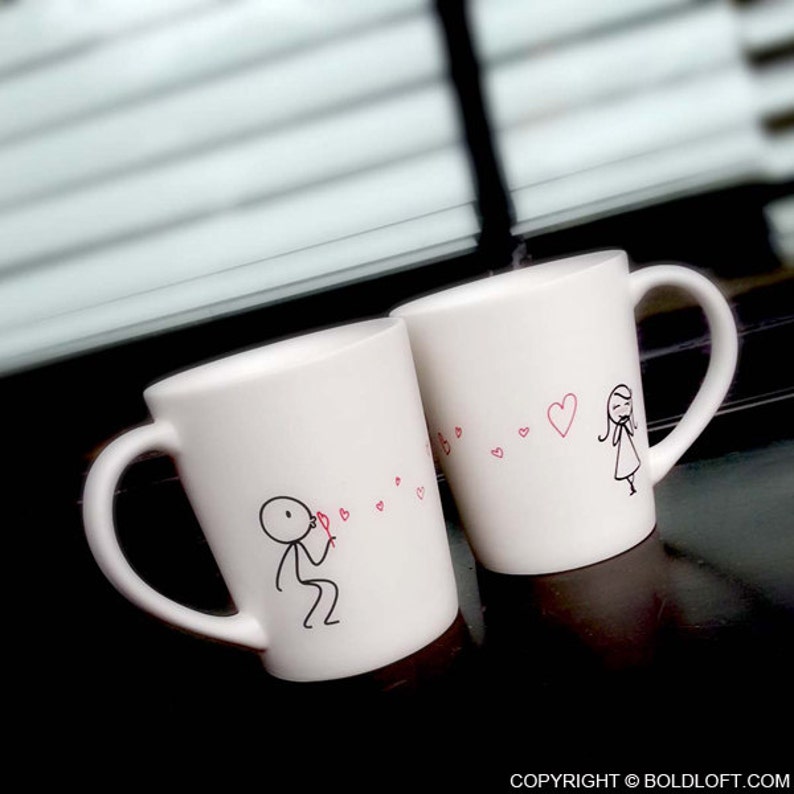 PURCHASE HERE

I hope that you enjoyed reading my top Valentine's Day gifts.  Please leave me a comment below and let me know what you're getting your Valentine!
In addition to being a Philadelphia residential Interior Designer,  I also design boutique hotels, fitness centers, office spaces, multi family development projects, other commercial spaces such as retail spaces, and the senior living community throughout the tri state area.  We work here in Philadelphia, the main line, and even Nationally!  If you enjoyed reading this piece please leave a comment and let us know.  AND, let's get social.  Follow us on Instagram, Facebook, Twitter and connect on LinkedIn!
About our Founder
Tina Delia, a native of Ocean County, NJ, current resident of Philadelphia, is the Founder and Principal Interior Designer of Delia Designs. For the past nine years, Tina has been steadfast in her vision and continues to develop herself personally and professionally. She is dedicated to excellence and insistence on forward thinking design.
At the forefront of her designs is the idea that our spaces have the ability to transform our lives.  She is looking to move us, inspire us to see, think and create freely.  After all, it's not only about creating beautiful spaces, it's about touching the lives of the people who live, work and walk through those spaces.