This week on the blog, we take a step back from discussing Interior Design in Philadelphia to bring you a special post dedicated to Valentine's Day!  The day when you have an opportunity to show your loved ones, and maybe even yourself, how much you care about them!  Whether you're in a relationship or single or even searching for something sweet for your guy or gal pal, we have compiled all of our favorites right here!  Don't worry though, we will be back next week with Interior Design discussion.
First up we have this sweet floral arrangement by Olive and Cocoa. We love it because it's unique and expresses I love you with flowers differently than a dozen long stems.  The Jolie Le Coeur
Intricately gathered in the shape of a heart, velvet red, dusty pink, and fucshia blooms burst with tranquil beauty. Surrounded by vibrant green moss and arranged in a dark stained hand crafted wood box!
Also from Olive and Cocoa is this Love Birds Cookie Crate.  This is the perfect alternative to chocolate!
Sweet doves, chicks, and hearts deliver a message of love. Adorably detailed in pink, red, and white frosting or sparkling with red and gold sugar, 12 buttery and crispy cookies, ranging from petite to oversized, arrive gift wrapped together in a hand crafted wood crate with ribbon.
I personally absolutely adore gummy candies so my favorite pick is the Gummy Love Crate
A yummy collection of Valentine's gummies is sure to please your sweetheart. Petite includes red and white gummy hearts, pink and white gummy puffs, red and white gummy bears, red gummy pretzels, red and white gummy rings, and red and white heart-shaped nonpareils. Large also includes red and pink gummy disks, jellybean hearts, and gumdrops. Each size arrives gift wrapped in a hand crafted wood crate with ribbon.
If you must have chocolate, get the best.  We suggest the Heart shaped gift box by La Maison du Chocolat.  Maison plays with the classic codes and proposes an elegantly heart-shaped box filled with a selection of the best classics of La Maison du Chocolat: ganaches, pralines and treats.  Paris is a carousel of love, a stage for scenes both timeless and modern. Drawing from his own private universe, so get your Parisian chocolate!
For the fitness enthusiast in your life, or someone that wants to stay hydrated and healthy, look at this self cleaning water bottle by Larq.  This bottle Intelligently activates every 2 hours, basking the water and inner surface in purifying UV light. Never worry about that stinky bottle again and feel great by not being part of the water bottle in landfill statistic!
Feeling inspired to be environmentally friendly?  Let your love bloom with this Bloomin Mini Pink Heart-Shaped Seed Card  Flower seeds are packed in a thin layer of compostable paper — put them in some dirt and watch the plants sprout.  I absolutely love this!
Ok, let's talk about the guy in our lives.  Want to give him something he'll truly enjoy?  Get him a pair of the most talked about boxer briefs of the year.  Mack Weldon Airknitx.  The lightest and most breathable boxer brief that's perfect for working out.
Microfiber blend for a soft, lightweight and airy feel

Four-way stretch fabric that moves with you and won't slow you down

Flyless for extra support

Smooth and lightweight waistband doesn't roll over

Wicking and anti-odor finish stays dry and feels fresh

Dual texture construction for extra breathability in high-heat zones
Is he more of a cocktail guy?  You will love this Call Me Old Fashioned Crate.  Serve up style with this classic cocktail kit. Whether straight up or on the rocks, any pour will impress in glasses printed with "Call Me Old Fashioned" in 22-karat gold ink. Set of two glasses is accompanied by premium Old Fashioned mixer, cinnamon-peppermint toothpicks, fresh orange, and a custom recipe card. All arrive gift wrapped together in a hand crafted wood crate with ribbon.

If he's more of a sport car enthusiast, go for these Liberated Gloves from Carbon 2 Cobalt.  Effortlessly sexy while keeping him toasty, these gloves give maximum functionality thanks to their fingerless design. Knit of stylish marled yarns, they're super-soft and cushy and feature a leather patch detail on the palm for optimum grip (handlebars, coffee, cell phones).  
Can't resist a guy that smells enticing?  Well, the Cedarwood Stout Soap that utilizes rich aromatic essential cedarwood oil is not only a treat for his skin but for all your senses. Made in small batches starting with olive oil as a base, coconut and sunflower oils are added to increase lather. Shea butter is used to make an ultra moisturizing bar. With hints of rosemary, cinnamon and clove, activated charcoal is blended in to assist in detoxifying and clarifying the skin.
Need something for the stylish one in your life?  Go with the Kennedy Tote. Whether she's exploring the farmer's market or collecting shells on the beach, this chic, slouchy tote is ready for every adventure, no matter the season.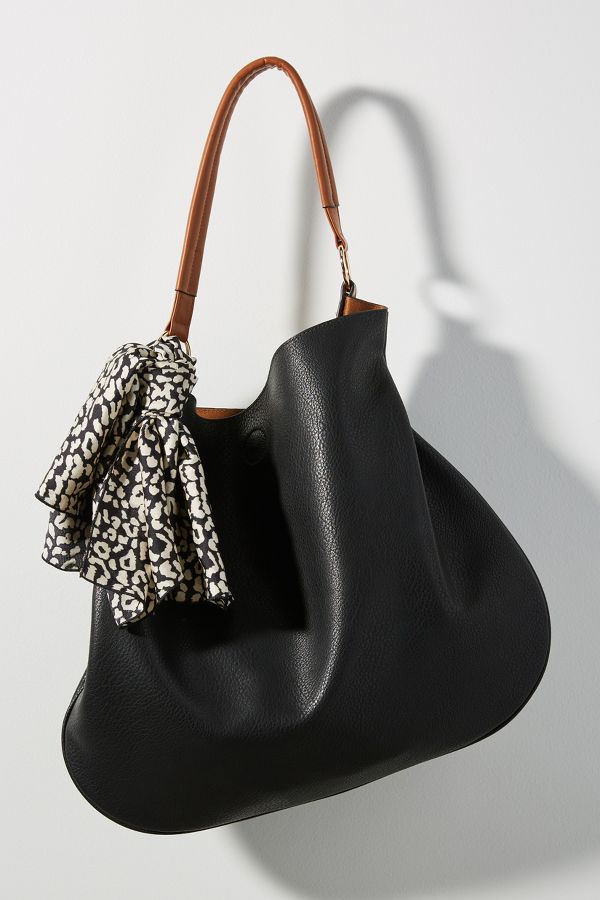 Is she more of a trend setter? This Celina Slouchy Tote Bag is perfect!  We love snake print for its quintessential rock 'n' roll feel and its ability to make a serious statement while remaining decidedly neutral. From classic brown to pale neutrals, the serpentine pattern looks refreshingly modern yet timelessly classic on this slouchy tote. 
Can't stop thinking about the sweet treat?  Get them something unique and unexpected.  The Marshmallow Gift Box.  These handmade marshmallows literally melt in your mouth - they are soft, creamy, yummy, and will create a memorable experience in your mouth. Impress your friends, family, and neighbors this holiday season. Replace the traditional candy, chocolates, and baked goods with these premium sweet treats.
Want something even sweeter?  These Rose Layer cakes are picture perfect.  The blossom-covered chocolate cakes really "Take the Cake"  These decadent confections feature four luscious layers of rich chocolate cake, generously cloaked with a chocolate cream cheese frosting, then emblazoned with pale pink or red vanilla buttercream roses for a perfectly pretty finishing touch.

Last but not least, we couldn't resist including something you can both enjoy.  The Valentine's Couples Escape from La Reve Rittenhouse.  This is a romantic escape for couples wishing privacy and to enjoy each other's company in a seductive atmosphere. When you are in the couple's suite, on side-by-side tables, two therapists will provide massages simultaneously in pure awareness of the energy surrounding you.  Includes 90 minutes massage, 30 minute reflexology, 30 minute foot treatment, Champagne, Gourmet Chocolate  and Aromatherapy Essential Oil gift.



We hope you enjoyed our Valentine's Gift Guide for 2019.  Let us know what you decide on!  Finding the perfect gift is only as complicated as you make it!