Up on the blog this week, it's all about Mom.  No doubt Mother's Day 2020 is going to look a lot differently than that of 2019 for a lot of us.  But, just because we are quarantined from our mothers, doesn't mean that we shouldn't make it a special day for her.  If you want gifts to make it to Mom in time, start shopping now — and check with retailers about their shipping deadlines.  In many cases, the coronavirus lock down is causing shipping delays.  Don't worry, I'll be back next week with my interior design tips for Philadelphia and beyond.
Flowers
You can never go wrong with flowers for your dearest mother.  Especially when you give the lush beauty of a pink peony bouquet. The rich fragrance and texture of these elegant, ever-popular blooms will brighten up the interior and make your mom super happy all week long!  
Purchase at 1800flowers
Personalized Gifts from You and your Siblings
Celebrate mom this year with this fun and unique Mother's day gift. Mom will be sure to love this personalized star map.  It is a made-to-order physical print using custom names, dates, locations, for you and all of your siblings.  You can then coordinate the frame to suit your mom's interior design style.
Purchase on Etsy
I adore this personalized family member sign post for your mother's garden.  Keep the family together on this warmly weathered sign, featuring distances from each other!  A beautiful addition to her home.
Purchase on Etsy
For the jewelry lover
Most moms love jewelry.  She is sure to love this personalized necklace because it's a little piece of you.  You can turn your actual fingerprint into treasured jewelry for your mom to cherish forever.
Purchase Here
Your beloved mother will bring outfits into full bloom with these oh so pretty petal hoop earrings. They are simple and elegant with a goldtone finish.
Purchase Here
A New Look for an Old Hobby
Most of our mothers have a little extra time on their hands these days.  As the one-two combination of home quarantine and coronavirus anxiety takes its toll on millions of Americans, the hunt is on for new ways to pass the time.  After all, there's only so much Netflix a person can watch.  With this renewed interest, puzzles have entered the mainstream with stylish makeovers and a new reputation as a wholesome self-care activity.  I love this double sided puzzle with captivating aerial photography by Gray Malin.  It's sure to be one of her favorites.  Best of all? Mom can display this puzzle as a piece of art once it's finished.
Purchase Here
She can always use a chic bag
For the queen bee in your life.  A multitasking tote befitting her highness.  Features a glittery crowned queen bee printed on a sophisticated black camouflage background.
Purchase on Olive and Cocoa
Meaningful Home Gifts
Wrapped in vintage ribbon, this sage smudging bundle contains palo santo, which is thought to combat negative energy.  Smudging is one of the ways to energetically cleanse the interior of a space and invite positive energy.
Purchase Here
Emphasize that your mom is the queen bee. She is sure to create a buzz in the kitchen with these whimsical spatulas. The heat-resistant silicone heads are decorated with honeycomb, wildflower and "Queen Bee" designs.
Purchase Here
This exquisite "florography" of delicate foraged blooms makes a splash on the Corkcicle Canteen. A beautiful gift that's perfect for Mother's Day.  It's pretty and your mom will surely reach her daily water intake with this by her side!
Purchase Here
Don't we all need a little more greenery in our lives these days?  Mom will fall in love with this house plant.  A tropical favorite for most indoor garden enthusiasts, the monstera is best known for its split leaves that become increasingly more variegated with age. This low maintenance, easy-to-care-for plant thrives in high humidity and dechlorinated water. It's a part of a species of tropical vine that's native to the tropical Americas.
Purchase Here
For the Beauty and Wellness Obsessed
Help your mom achieve a visible face lift with the MAGICSTRIPES Lifting Collagen Mask; an effective face mask that targets the cheeks, jaw and chin, particular problematic areas. Without the pain and expense of surgery, the mask seeks to lift and tighten the appearance of skin for profile optimization.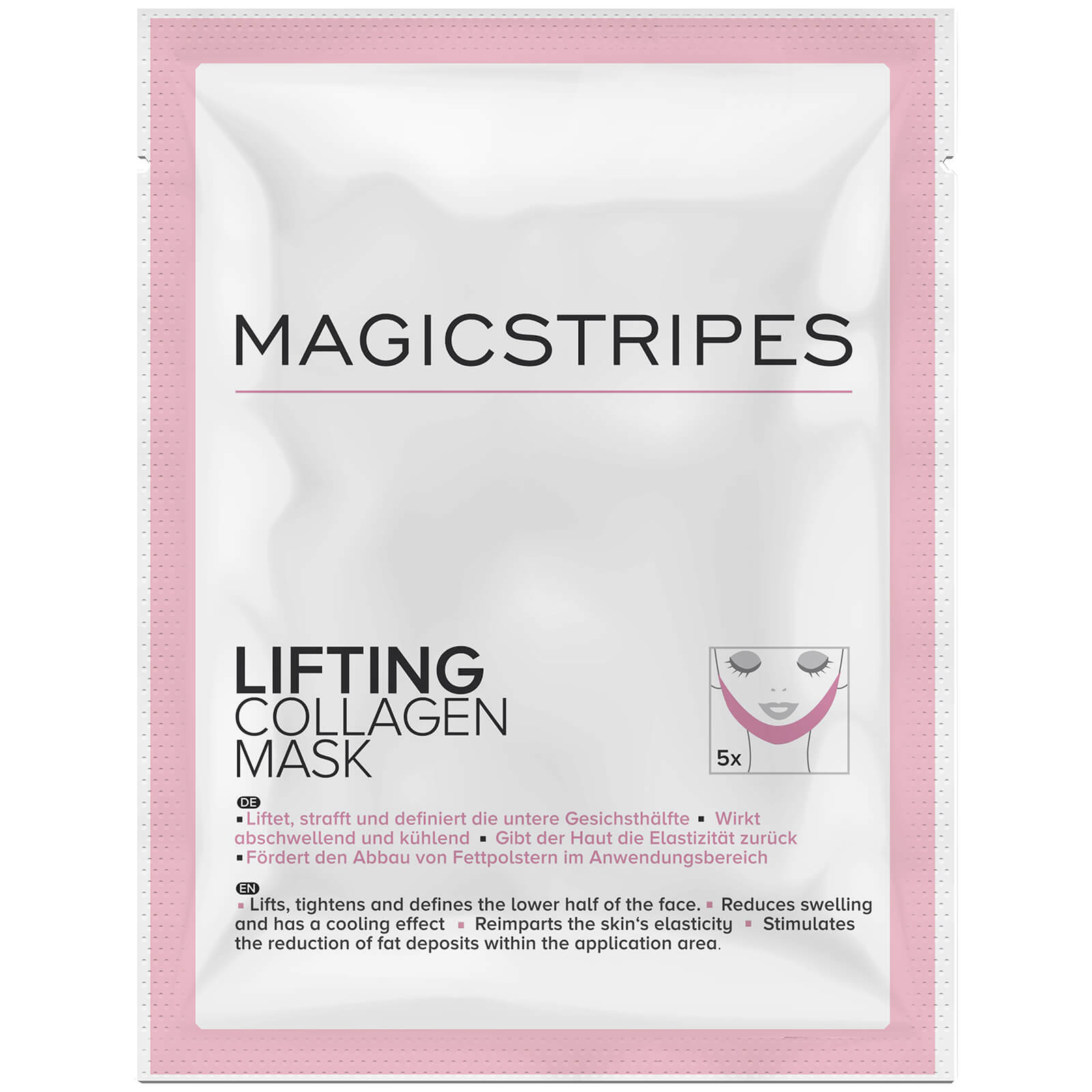 Purchase Here
Does your mom want anti-aging, firming and brightening products for her skin?  This 3-piece kit unleashes the strength of a scientific breakthrough ingredient 50 X more powerful than traditional Vitamin C. Includes Potent-C™ Power Serum, Potent-C™ Power Eye Cream and a FULL-SIZE Potent-C™ Bright & Plump Moisturizer—everything your beloved needs to defy signs of aging. 
Purchase Here 
Recommended for use under the eyes, on crow's feet, frown lines or nasolabial folds – the user is free to choose which areas to target. Usage is clinically proven to result in the diminished appearance of lines and wrinkles, and plumper-feeling, brighter looking skin.
Purchase Here
This calming midnight mask is a restorative overnight treatment that works to calm, soothe, hydrate, and repair the skin while you sleep.  Something your mom can add to her nightly skincare regimen.
Purchase Here
A water-based, vitamin-enriched tanning mist for the body.  This mist is infused with St. Tropez's unique Sunshine Complex.  It creates a natural-looking tan without the harmful effect of UV rays. It's brimming with skin-loving ingredients - think hyaluronic acid as well as vitamins C and D boosters - to help brighten your mom's skin for a beautiful glow.
Purchase Here
The perfect complement to binge-watching her favorite show, this kit is packed with treats that transform sitting on the sofa into a spa-like experience.  This minimergency kit will surely become a staple, thanks to their well-packed primping emergency supplies in a neatly proportioned package. This kit includes everything mom needs to ditch her gadgets and recharge - at least for a little while.  Kit includes a white jade facial roller, a facial roller guide, face cleansing towelettes, hand cleansing towelettes, tissues, an emery board, a hair tie, lip balm, a Go To Bed or One More Episode decision coin, dental floss, breath drops, two coasters, a snack clip, and a pair of socks.
Purchase Here
Natural antibacterial handmade Grapefruit Soap Bar is made with organic oil.  Grapefruit oil tightens pores, whitens the skin, and improves the drainage function of the skin, which prevents the appearance of cellulite.  
Purchase Here
Our makeup cases take a lot abuse from us.  That's why this is always a great gift for the woman in your life.  This sweet makeup case will be the prettiest addition to your mom's beauty routine.
Purchase Here
For the stylish mom
Draped in jaunty harbor blue and sandy beach stripes, this 100% raffia hat will stylishly shade mom from le soleil. Measuring approximately 18" in diameter, with a 6" brim complete with petite bow and band, this hat will lend panache whether gardening or enjoying dockside daiquiris.  Pairs well with a coordinating mask. 
Purchase Here
I hope that you enjoyed my twenty (20) gift picks for Mother's day this year.  May it inspire you to get your shopping done sooner rather than later. Mom deserves the best this year, (like every year), so treat her to one of these thoughtful, creative and generous gifts that she'll never forget.   
Hey, let's get social.  Follow us on Instagram, Facebook, Twitter, YouTube and connect on LinkedIn! Each day I will post follow up interior design thoughts from the latest blog post to give you more inspiration.  AND, please leave me a comment below and let me know what you thought of this post!
In addition to being a Philadelphia Residential Interior Designer,  I also design boutique hotels, fitness centers, office spaces, multi family development projects, other commercial spaces such as office and retail spaces, and the senior living community throughout the tri state area.  We work here in Philadelphia, the main line, and even Nationally! 
About the Interior Designer
Tina Delia, a native of Ocean County, NJ, current resident of Philadelphia, is the Founder and Principal Interior Designer of Delia Designs. For the past nine years, Tina has been steadfast in her vision and continues to develop herself personally and professionally. She is dedicated to excellence and insistence on forward thinking design. At the forefront of her designs is the idea that our spaces have the ability to transform our lives.  She is looking to move us, inspire us to see, think and create freely.  After all, it's not only about creating beautiful spaces.