Up on the blog this week I'm tackling the issue of sustainability in Interior Design.  As I'm sure you've heard, we humans inhabiting the Earth have got a real situation on our hands.  The glaciers are melting, the waters are rising.  Vast spirals of plastic waste are whirling through the seas;  piles of water bottles, milk cartons, plastic grocery bags, takeout containers.  It has me thinking about how my work as an interior designer will impact the World.
The detritus that we leave in our newly renovated, beautiful spaces is immense.  It contributes in no small way to the fact that by the middle of this century, that's not as far away as you think, the ocean may contain more plastic by weight than fish.  A quarter of the fish sold has been found to contain plastic.  The amount of end of life plastic packaging and other U.S. products has increased by over 120 times since 1960.  In 2018, in the U.S. alone, almost 7.9 billion units rigid plastic were created.  "But we recycle!"  you say?  Sadly, we do not!
Photo Cred:  Tired Earth
For decades, the architectural and interior design industries have relied on a seemingly endless supply of natural resources.  Today our understanding of the natural environment has changed dramatically, but modern industries still operate according to early models, with a cradle-to-grave mind-set.  It is focused on making a product and getting it to a customer quickly and cheaply without considering much else.  It is also geared towards a 'one size fits all' mentality that doesn't take into consideration local conditions and customs.
Not only that, but many of the raw materials used in modern manufactured products are actually harmful to humans, and the off-gassing from these products (appliances, carpets, wallpaper adhesives, paints, building materials, etc) results in the average indoor air quality being more contaminated than outdoor air, leading to a general decline in health.
Photo Cred:  Daily Mail
In order to turn this position around, it is not good enough just to be 'less bad'.  We need to do more than reduce, reuse and recycle.  What we need today is a total mind shift, and this is where the "Cradle to Cradle" philosophy comes into play.  We need to be striving to produce products and systems where the wastes themselves are completely healthy and biodegradable in order to be safely absorbed into the air, water and soil.  Instead of just making the wrong things less bad, we need to start designing with the focus on the ongoing life of materials.  For our innovations to become effective we need to design on the understanding that 'waste' does not exist – 'waste is food'.
Some of my favorite "Cradle to Cradle" carpet companies are Shaw, Patcraft, Interface and Miliken.
Here are some other actions we can take as architects and interior designers.  
Use energy-wise construction and design materials. Interior designers can work with windows and doors that maximize energy efficiency, wood flooring that comes from rapidly renewable sources like bamboo, water-saving toilets and other environmentally responsible materials.
Use materials produced in a socially responsible manner. Use furniture and products from sources that promote safe manufacturing processes and socially just business practices. When possible, use local sources.
Reduce waste by using reclaimed or recycled materials. Furniture and decorative items can be repurposed, refinished or otherwise refurbished to give them new life. For the truly environmentally conscious, tiles, carpets, fabrics, even sinks and counters can be made from recycled materials.
Plan for energy-efficient lighting. Clever interior design can incorporate windows and skylights to maximize the use of daylight and minimize artificial light. When artificial lighting is needed, LEDs, halogens and compact fluorescent light bulbs save energy and last longer.
Use non-toxic and non-polluting products. An increasing variety of safe and chemical-free products is available, from organic, hypoallergenic paint to fibers and woods that haven't been treated with pesticides.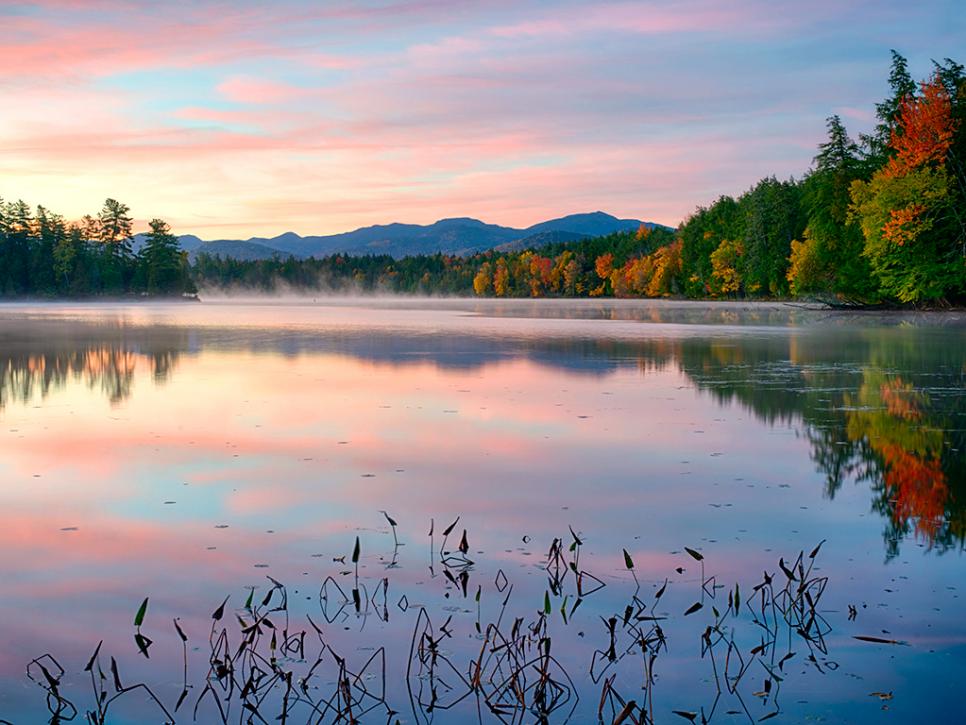 Photo Cred:  Travel Channel
Hey Philadelphia, let's get social.  Follow us on Instagram, Facebook, Twitter, YouTube and connect on LinkedIn! Each day I will post follow up interior design thoughts from the latest blog post to give you more inspiration.  AND, please leave me a comment below and let me know what you thought of this post!
In addition to being a Philadelphia Multifamily Interior Designer,  I also design boutique hotels, fitness centers, office spaces, residential development projects, other commercial spaces such as office and retail spaces, and the senior living community throughout the tri state area.  We work here in Philadelphia, the main line, and even Nationally! 
About the Interior Designer
Tina Delia, a native of Ocean County, NJ, current resident of Philadelphia, is the Founder and Principal Interior Designer of Delia Designs. For the past eleven years, Tina has been steadfast in her vision and continues to develop herself personally and professionally. She is dedicated to excellence and insistence on forward thinking design. At the forefront of her designs is the idea that our spaces have the ability to transform our lives.  She is looking to move us, inspire us to see, think and create freely.  After all, it's not only about creating beautiful spaces.